Functionality and Technology:
CASEmain is a web-based application that can be found on all common web-enabled platforms. Whether on PC, tablet or smartphone, the application can be operated intuitively and user- friendly thanks to a strong user-stories orientation. The server-side can be implemented on distributed structures and is optimized to operate in a resource-saving manner.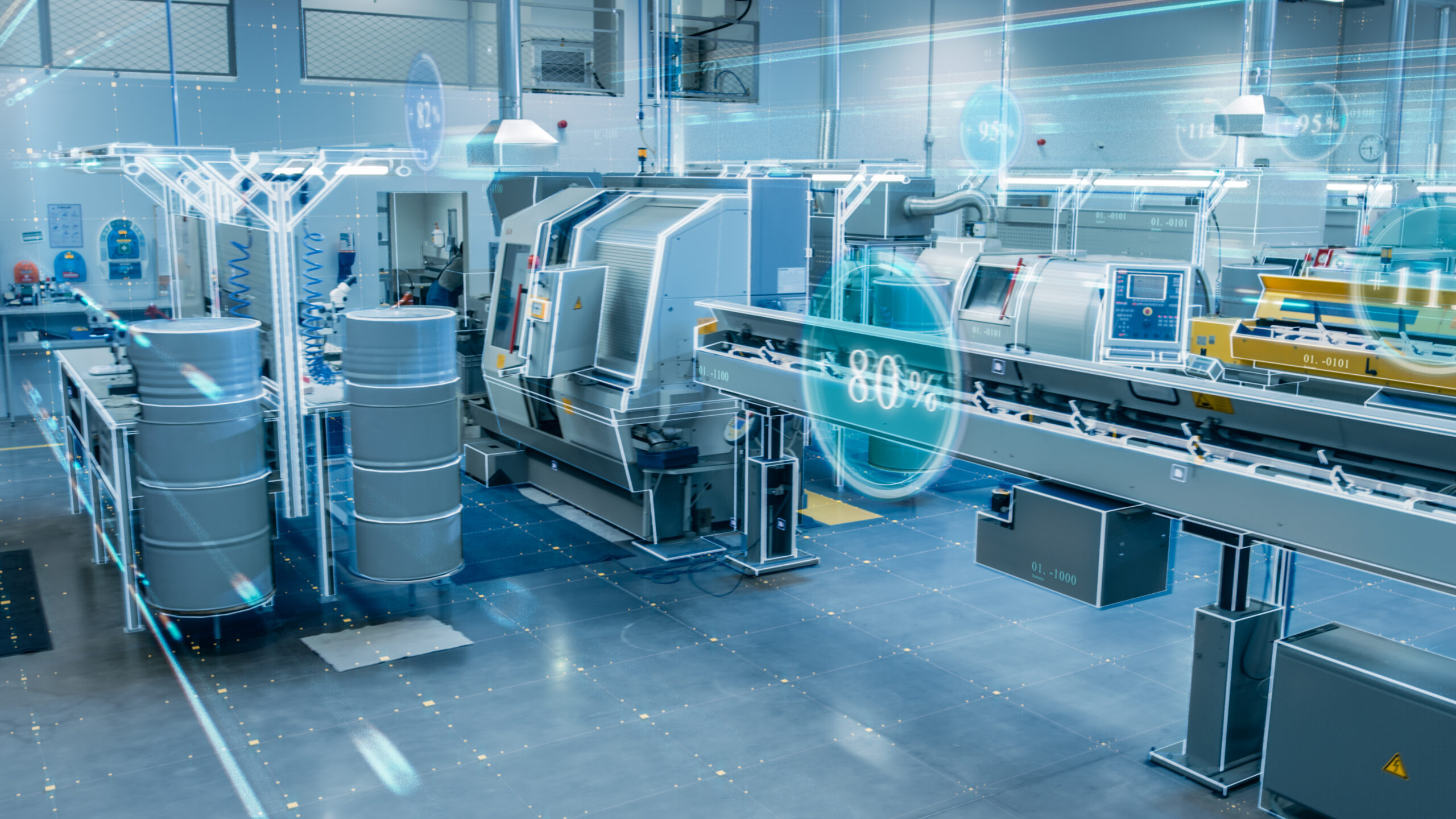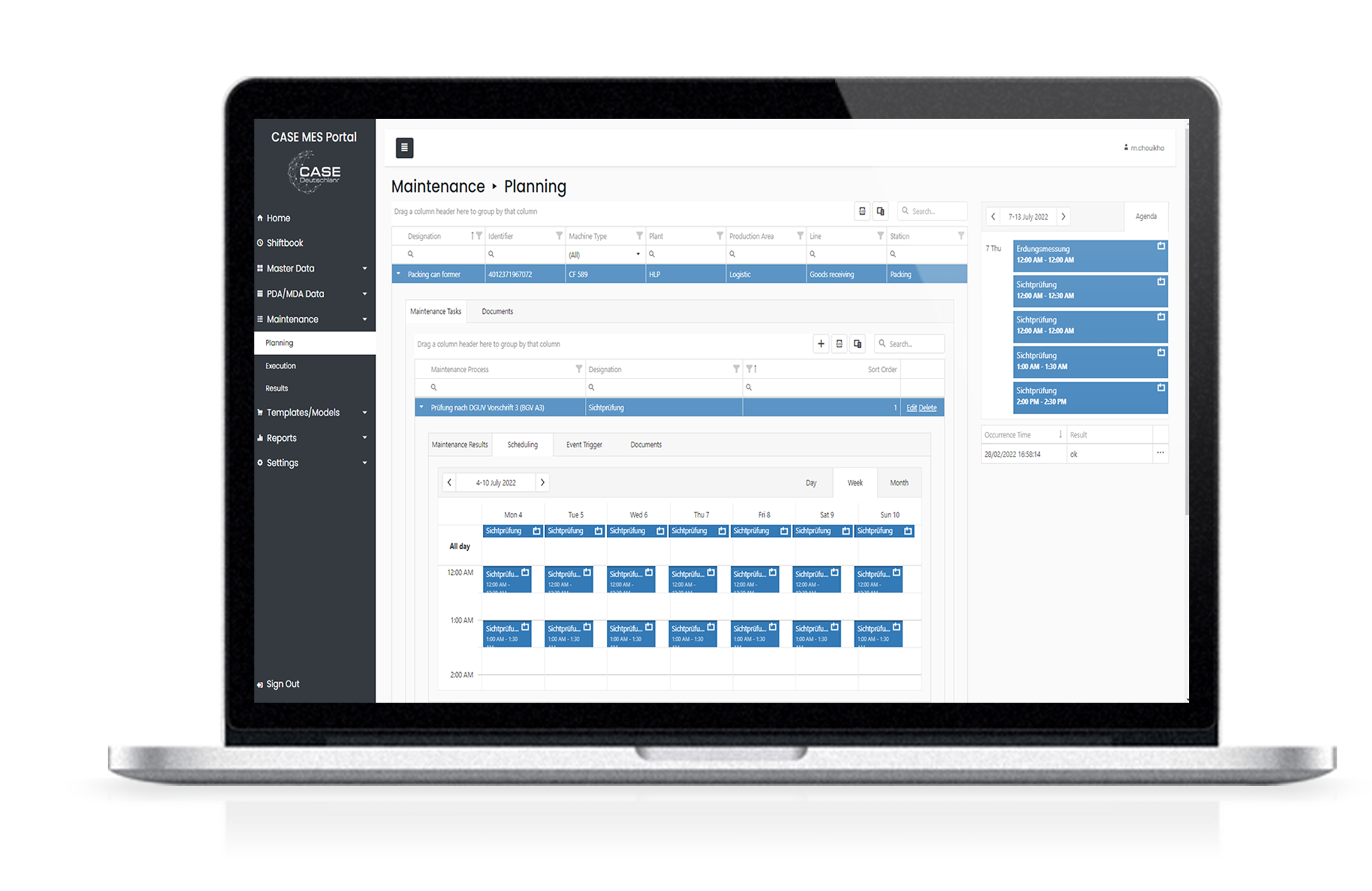 Planning:
The maintenance personnel is informed about upcoming maintenance and repairs through a calendar and a notification system.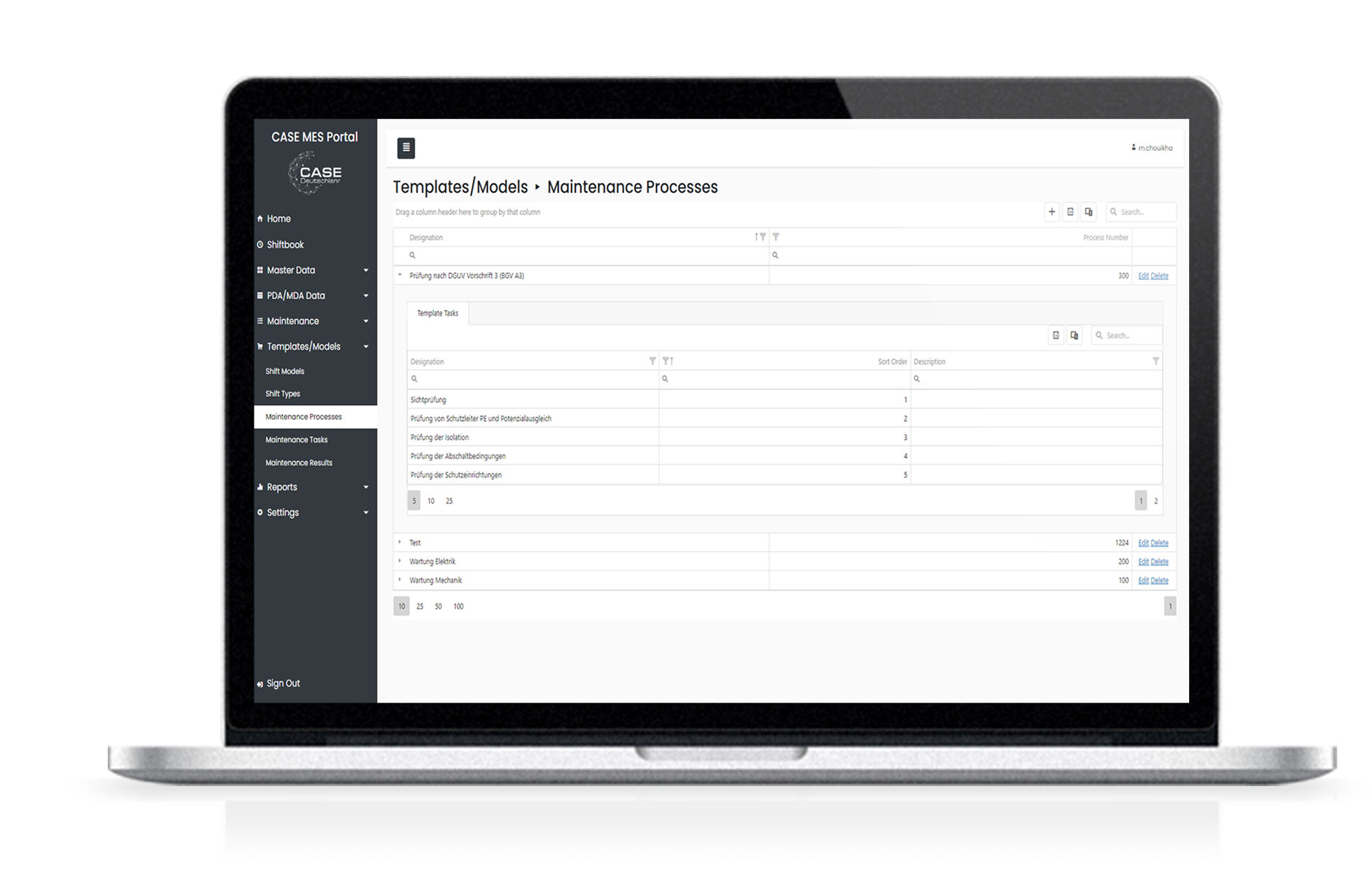 Management:
CASEmain templates offer a range of features and functions that can be configured to meet the requirements of specific industries, such as pharmaceuticals, food and beverage, or automotive manufacturing.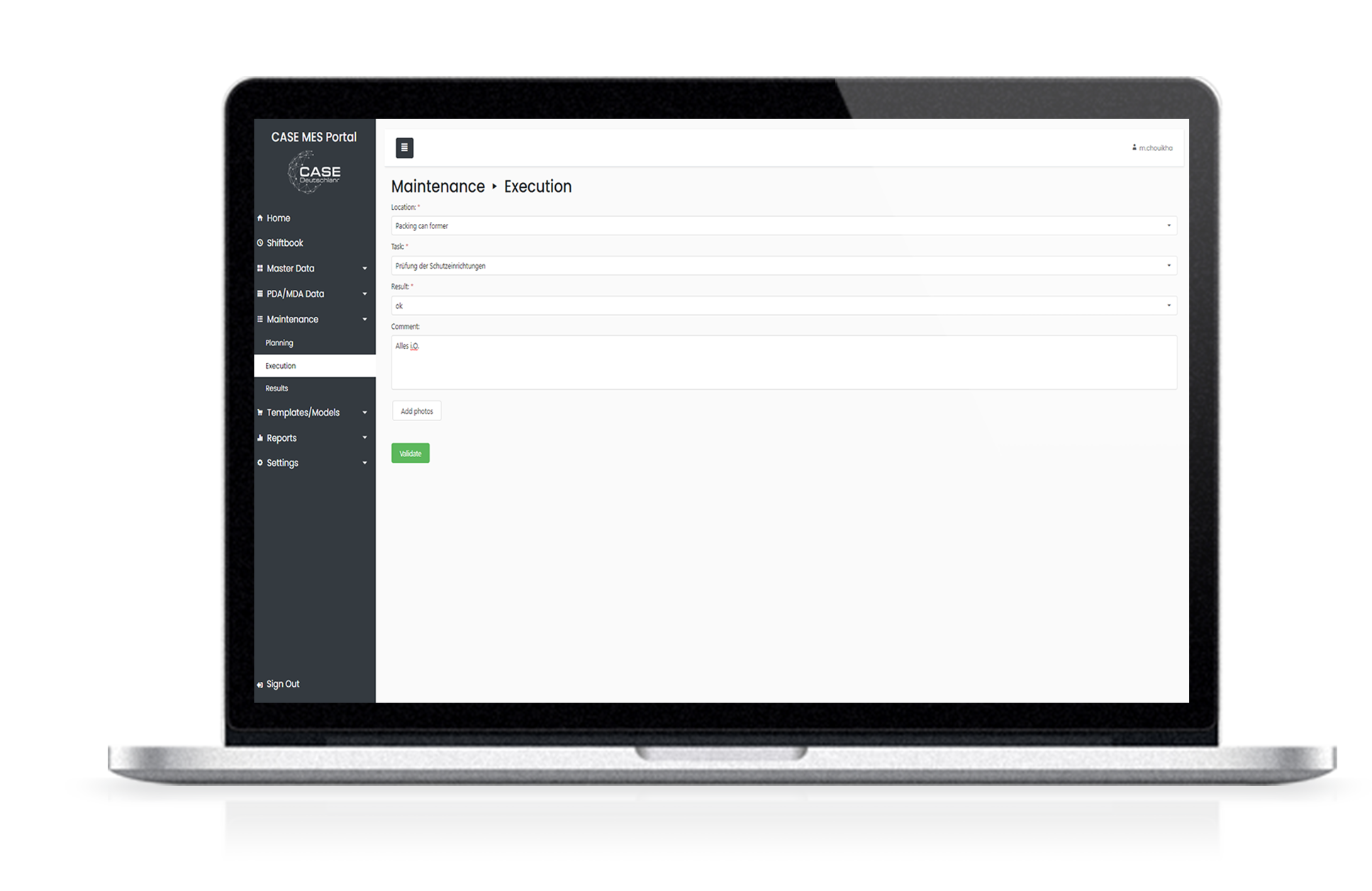 Execution:
Maintenance work can be performed and documented using an app-based simplified GUI.